So who likes Arctic Foxes?
Just wonderin' cos I got an email from Mr Chance
---
I think he looks dissapointed, like he's looking in the mirror and he's realised he's in a funny little waistcote
---
When you dive RIGHT into a coding challenge/project.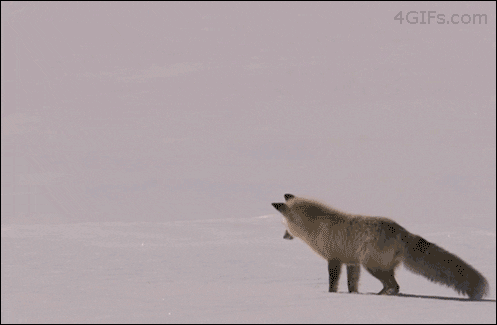 ---
Haha yes i saw that before on Planet Earth or Frozen Planet maybe… they're funny
---
I guess I'm an Arctic fox too. I only started coding a couple of months ago but after reading that email I actually feel this sh*t just got real!
---
yup, that's an actual photo of me before reading the chingu guide!
---
And there's a game idea right there…
Mortal Combat Fur-ball edition
---
Are you crazy? Stop trolling!
---
nah not trolling mate, just a light hearted thread on a study group
---
@tropicalchancer all these study group intake posts are making me super duper jealous.
Any news on more spaces in the fox cohort? You're doing a great job btw! (If I praise you more will you let me in?)
---
sending you a DM.
---
Arctic Foxes, a hockey team right?
---